Wednesday, April 29, 2009
keep your friends close and your enemies closer...
that so fits in with the current drama,
oh wait, its been happening for over a year..
guess from all that taking made you rich,
what i don't get is you know your trap, your lies aint going no where
where the fck do u plan to run?
everyone is pissed but making as if they don't give a shit
but behind they bitch, wheres the guts in that.
come clean is the best you can do.
why the hell are you digging your grave deeper.
come clean before its too late,
before someone gets the po po.
you know who you are...
to someone alse who has been pissing me from ages ago.
screw you.
sometimes when your having exams you seriously don't need to hear shit that will mess up your mind. i have alot to say to him, someday i will! when that day come lets see if i give a fck if you get hurt with what i have to say! i been keeping in for so long, its gona be release real soon. just say the wrong shit to me, cause
im waiting to explode!
arghhh
frustrated, social is tomorrow. i really hope i can do it.so many relaying on me to do well..
i cant let em down.
Monday, April 27, 2009
cam whore alert.
can u tell the exam stress is getting to me?
Labels: camwore
Sunday, April 26, 2009
I been hooked to this song...

Labels: songs
Tuesday, April 21, 2009
i had a freakin bad day!
Labels: crazyness
Monday, April 20, 2009
some people maybe part of our lives and not know it..
i knew this guy, i though he was super cool.
i had a crush on him since i could remember till i was about form2...
when i was 6 i told my mom i would marry him,
**hey i was 6!**
did stupid things to get his attention,
to my friends his nick was darkness,(swt)
even started a friendster account! to add him,
i kinda grew out of it,
after a long time i found out stuff which was really stupid.
after a while i didn't think he was cool or worth my time,
instead i thought he was kinda stupid and that he was wasting his life away.
in the end he had to face the consequences of his actions.
though we all wish it was not so bad.
i hope he manages to not have his life thrown away.
i hope he escapes it and turn his hole life around.
as hot mama always says every action there is a reaction.
think before you act people,
the decisions you make now effects your future.
I guess you cant really never judge a book by its cover,
or know the story by reading the back page.
Labels: friends
Sunday, April 19, 2009
Desperate hunger.
open the fridge- sausages, tomato/chilly sos, can drinks left by someone and a bottle of cheese spread.
close the fridge wishing i had a loaf bread.

so i decided to cook 2 sausages, after cooking looking at em, it didn't look filling.
so i dumped a hold load of cheese spread on the sausages.
the end result, gross looking sausages but awesome taste.
then again everything taste good when your hungry!
sigh

miss home...
exams on Saturday, i have no idea what to study anymore!
and worse part of all,
i'm freakin sick!
haiz...

Thursday, April 16, 2009
The body shop!/mtv partnership returns.


BODY SHOP has yet again come up with a campaign to create awareness of hiv.
the money from this product goes to the staying alive foundation.
the lip bum cost rm26 but rm23 is use for this foundation.
please give your support.
the old campain last march raised about AUD2.6million globally!
please support this cause, and say yes to safe sex =)
Labels: Tag
my 2nd dooddal doll,
CHARCO,
his Sagittarius.
Got new stuff thanks to my mom and her sis...
Stuff which i really needed awhile already.
im studying my ass off, i got just got to finish this
and its done!
foundation is complete!
really hope i can do well in maths!
pickies about random stuff from pg to kl
this syko dog loves to steel panties!
expensive ones too!
i kinda intruded her personal space to get this!
babe i love u! hehe
gal was in the midst of moving.. cant belive she fit everything in her car!
see this is irwin tarzan penang.. or just monkey xp
Di kl, FOOD SUCKS.
as pointed out by bri.
no suprise there!
DESIRES
Wishlist here
**under construction**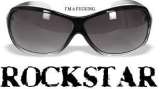 glitter-graphics.com